Cumbrian Double Bill
Saturday 28th January 8:00 pm
Two talented Cumbrian bands – Burnt Horse and The Errant Thieves playing rootsy acoustic Americana. A mix of covers of classics and originals of their own. Sure to be a good evening. Tickets £10 (£5 under 18s).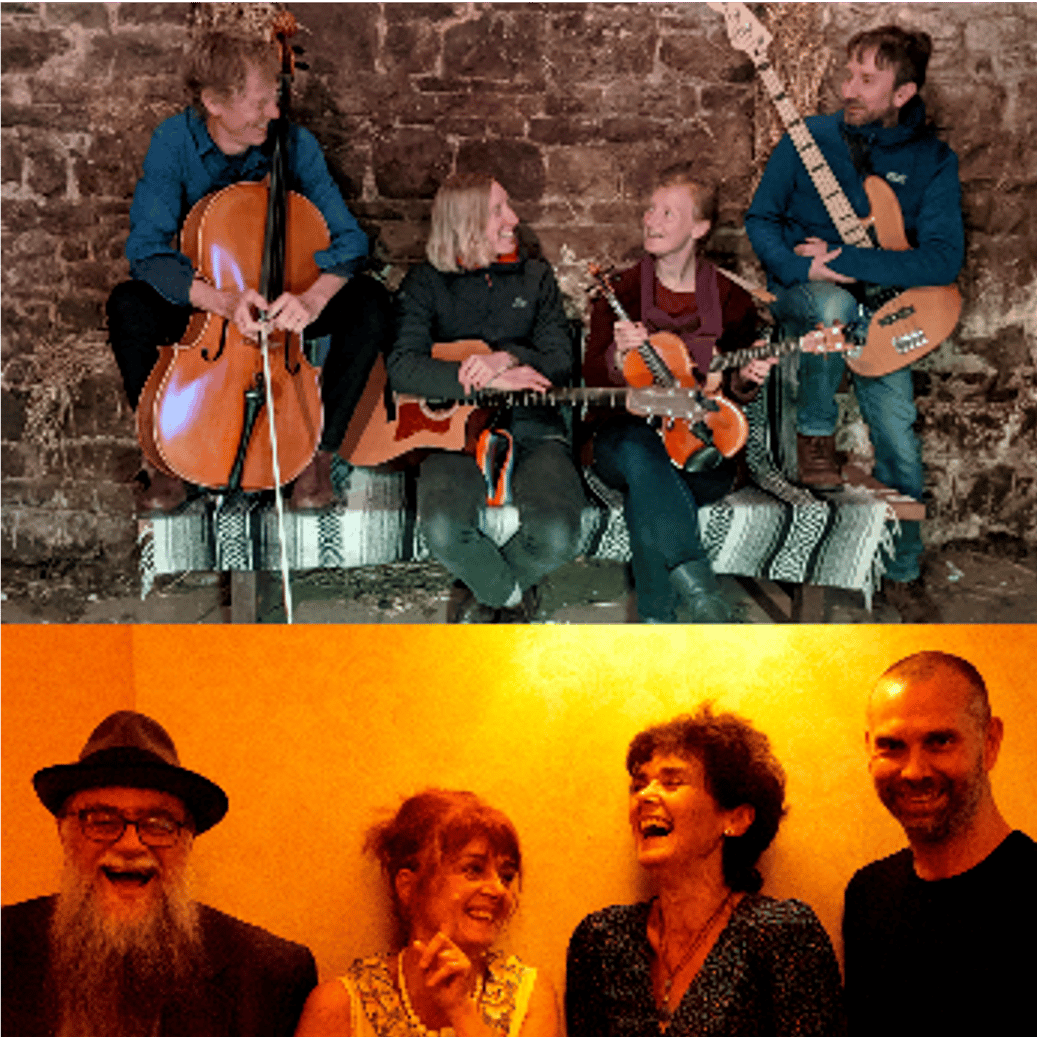 Burnt Horse, named after a ridge on Lonscale Fell, came together to play rootsy acoustic music in 2016. All four band members – which include half of the Threlkeld favourite Stooshie! – love mixing up old and new classics delivered with close harmony singing and supported by guitar, cello, fiddle and bass. Their influences stretch from Joni Mitchell and Neil Young to the Staves and The Cure – from the 1960's to the 2020's. Summer 2022 saw them in the studio recording their first session tracks which should be available soon.
Burnt Horse's allies in this double bill are the Errant Thieves from Penrith. All 8 musicians are friends and have, at some point, shared stages together.
The Errant Thieves are four great pals, based around Penrith on the edge of the English Lake District...except for the one who lives on a boat.... They borrow from English, Celtic and American musical traditions, root out obscure, down-home covers and give their unique treatment to one or two classics along the way, all mixed-in with some homespun songs of their own. They employ acoustic guitars, double bass, fiddle, mandolin, cuatro, ukes and all manner of things you hit or shake... like washboards and other stuff they don't always know the names of. Their sets are pretty diverse to say the least and feature generous helpings of nicely irreverent banter and laughter.
Tickets from Threlkeld Coffee Shop, Post Office and on-line here. (Adults £10. Under 18s £5). Saturday 28th January, 8pm, Bar and Box Office from 7:15pm.